Consumers' In-Store Smartphone Usage [INFOGRAPHIC]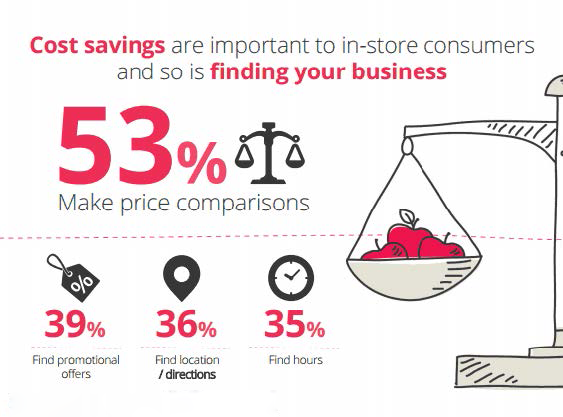 In January, The Wall Street Journal reported that foot traffic to stores in November and December plunged from 38 billion in 2010 to 17 billion in 2013. But the fact that consumers may have made fewer visits to retailers, that doesn't mean overall sales were down. In fact, retail sales for that same period increased from $681 to $783 billion. So, although fewer people shopped in-store, those who did bought more, adding value to each visit.
Increasingly, shoppers are relying on their smartphone while making that in-store visit. A 2013 Google study done in conjunction with the Google Shopper Marketing Agency Council and M/A/R/C Research tracked mobile's impact on the in-store shopping experience. The research showed that 84% of smartphone shoppers use their device while shopping in a store, and one in three will use it to find the information they need rather than ask an employee. Read the rest at think with Google.